Car Service Beaconsfield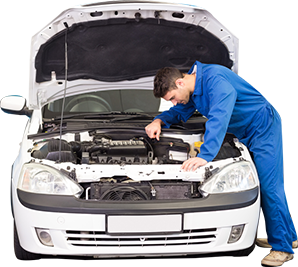 If you want to keep your vehicle running at its best, if you want to ensure your vehicle has a long, happy life, you need to make sure regularly service it.
Regular service with the friendly, family-owned business at Stubbs' Auto will make you get the most use value out of your car. A vehicle that is not regularly service is also less fuel efficient, so regular maintenance can actually save you money in the long run. Our major and minor car service are priced at levels intended to ensure customers loyalty.
European Car Mechanic Beaconsfield
Here at Stubbs' Auto, we put the customer first. We like to get to know you – and your car! Our mechanics are best qualified in the business, adept and experienced with a range of vehicles. We also employ a specialised European car mechanic for Beaconsfield's motorists.
European vehicles are well known for superior engineering, which is why you need a European car mechanic near Beaconsfield, one that understands the specialised design qualities of your vehicle, as well as how to get the most out of your car. You don't need to pay a fortune to have your European car serviced or repaired.
Our European car repair for Beaconsfield is affordable. For European car repair near Beaconsfield, look no further than Stubbs' Auto.
Tyre Service Beaconsfield
Not sure if it's time for a tyre change? There's a sure-fire way to check if your tyres are no longer safe to drive on. Tread wear indicators, positioned in the deepest grooves of your tyres, if worn, indicate it is time to change your tyre. A tyre service Beaconsfield drivers can depend on, Stubbs' Auto have a wide range of tyres that will perform well, even in the worst conditions. For a tyre service Beaconsfield drivers know who to call – Stubbs' Auto.
Stubbs' Auto offer major car service, pre-purchase car inspection, roadworthy certificate, car air conditioning service, brake and clutch repair. We are a fully accredited log book service. Whatever the brand of your vehicle, whether BMW, Mercedes, Ford, Audi, Range Rover, we provide a fully qualified service to Pakenham, Cockatoo, Bunyip, Gembrook, Berwick, Garfield, Koo Wee Rup, Narre Warren, and Officer.
Mechanic Beaconsfield
From our modern and well-equipped workshop the team at Stubbs' Auto can repair and service a wide range of vehicles. It is thanks to our experienced mechanics that Beaconsfield residents can drive their cars with increased confidence.
Ford Service Beaconsfield
Whether you have a Falcon, a Focus, or a Festiva, Stubbs' Auto has the knowledge and the training to conduct a thorough and accurate Ford service for Beaconsfield locals wanting to keep their car healthy and happy.
Mercedes Service Beaconsfield
Make sure your Mercedes continues to operate at the highest standards of quality and performance thanks to the professionals at Stubbs' Auto. To book in for a beneficial and accurate Mercedes service Beaconsfield motorists can call us today on 03 5941 4077.
Some of The Areas We Serve