Mechanic Cockatoo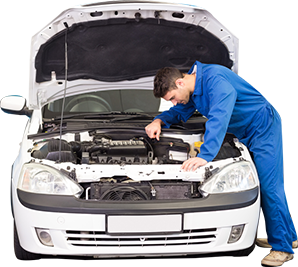 Since we first opened our workshop's doors many years ago the family-owned team at Stubbs' Auto have kept countless vehicles operating safely on Melbourne's roads. With years of combined experience and training behind them our expert mechanics have assisted Cockatoo residents and beyond with our personalised automotive solutions.
CAR SERVICE COCKATOO
No matter the type of vehicle you own it is necessary that you regularly book it in for servicing. Whether you are after a minor or a major car service, motorists throughout Cockatoo and the surrounding suburbs can rely on us to improve the performance and handling of their vehicle through inspections, fluid replacements, and detailed testing.
MOBILE MECHANIC COCKATOO
Has your car's engine failed to turn over at the end of a long and stressful day at work? Have you experienced a tyre puncture and are now stranded on the side of a highway? At Stubbs' Auto we can provide fully-equipped and certified mobile mechanics to keep Cockatoo motorists moving.
ROADWORTHY TESTING COCKATOO
Whether you are wanting to sell you vehicle, buy a second-hand car, or need assurance of the condition of your vehicle for insurance purposes, you need a roadworthy certificate. Thanks to our fully-licensed roadworthy testing team Cockatoo residents and beyond can trust our team to honestly determine the condition of their vehicle based on state safety and performance regulations. To learn more about our approach and services in Cockatoo, Bunyip and Gembrook call us today on 03 5941 4077.
European Car Service Cockatoo
Are you looking for premium European car service in Cockatoo? For the best car service, you can't go past Stubbs' Auto. All our services are a log book service, which means that, not only do we keep meticulous records here at Stubbs' Auto, we also use parts, oils and perform our services according to specification that are approved by the manufacturer. Usually for a service of this quality, you would need to visit a dealership or similar – and play dealership prices. But we can perform a European car service for Cockatoo for a fraction of those prices here at Stubbs' Auto!
Audi Service Cockatoo
To keep your Audi in top working condition, you want to entrust the vehicle to a car mechanic you can trust for your next Audi service in Cockatoo! Here at Stubbs' Auto, we have lots of experience in treating Audi cars. All our technicians are fully trained and equipped to service Audi cars in a way approved by the manufacturer – but at a much better price! We use diagnostic software and tools to make sure your Audi is running at its best. With our Audi service for Cockatoo, you know can rest assured that your Audi will not only perform well, it will live a long life too!
BMW Mechanic Cockatoo
To ensure that your BMW maintains the quality handling, fuel efficiency and general premium quality for which it's reputed, you want a BMW mechanic near Cockatoo that truly understands the how to get the best out of your BMW. Our wealth of experience in maintain BMW cars has afforded us the chance to service the makes and models across BMW's range. We use only the latest diagnostic and repairs tools available to the industry, to ensure that your BMW is in top working condition. For a BMW mechanic for Cockatoo, it must be Stubbs' Auto.
Ford Mechanic Cockatoo
Stubbs' Auto are a fully qualified Ford mechanic for Cockatoo, with experience across the full fleet of Ford's vehicles. We can examine your Ford in its entirety, making sure that it's running optimally in all aspects. This means we can examine everything from car air conditioning to your exhaust pipe. Our brake and clutch repair will ensure that you and our family are safe on the road. If you've noticed that your brakes are spongy or that they make a grinding noise when depressed, it's time for brake service for your Ford. Get a Ford mechanic for Cockatoo at Stubbs' Auto.
Mercedes Service Cockatoo
Mercedes engineering represents perhaps the best of world automotive engineering. The Mercedes brand is synonymous with superior craftsmanship, handling and road performance. To ensure that the performance of your Mercedes vehicle on the road is maximised, you need to regularly service your car. For a Mercedes service in Cockatoo, you know who to come to – the Mercedes experts at Stubbs' Auto. Our Mercedes service and repair for Cockatoo uses only parts, oils and equipment approved by Mercedes. We are a full log book service, so you know that we service your Mercedes vehicle exactly as Mercedes themselves would. So, for Mercedes service and repair near Cockatoo, call Stubbs' Auto.
Range Rover Service Cockatoo
Range Rover are a reputable off-road vehicle, with a long tradition of providing avid off-roader with sturdy, robust vehicle, should the dirt track be more to your liking than the asphalt. Range rover service for Cockatoo requires more than the average domestic vehicle, such as a Ford or Hyundai. Range Rovers usually are subjected to more wear and tear than the standard vehicle, which is why they need more quality service and care when they're brought into the auto mechanic. For a range rover service near Cockatoo that will keep your Range Rover performing at its best, no matter how far off the beaten track your roam, you need to come to the Range Rover experts at Stubbs' Auto.
Stubbs' Auto provide major car service, pre-purchase car inspection, roadworthy certificate, car air conditioning service, brake and clutch repair, tyre service Whatever the brand of your vehicle, whether BMW, Mercedes, Ford, Audi, Range Rover, we provide a fully qualified service to Pakenham, Bunyip, Gembrook, Beaconsfield, Berwick, Garfield, Koo Wee Rup, Narre Warren, and Officer.
Some of The Areas We Serve