Car Service Narre Warren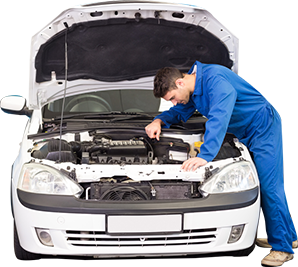 For car service in Narre Warren that you can rely on, it must be Stubbs' Auto. Here at Stubbs' Auto we put a premium on customer service. Serving our customers well is our priority – we like to see your face around the place! Our customer loyalty is directly linked to the quality of service. Why?
Because we know that a car that has been serviced by Stubbs' Auto, whether it's a BMW, Mercedes, Ford, Audi, Range Rover, or anything else, has been serviced well. We can thus rely on the quality of our own service to maintain a very high standard across the life of your car.
BMW Repair Narre Warren
When you want a BMW repair for Narre Warren, you know you want a car mechanic that understands the engineering specificity of a BMW, the engineering that is world renowned for excellence in handling and on-road performance.
For your BMW, we provide major car service, pre-purchase car inspection, roadworthy certificate, car air conditioning service, brake and clutch repair, tyre service. When you get your service from Stubbs' Auto, you know you're getting a log book service that will provide car service and BMW repair for Narre Warren as good
Range Rover Service Narre Warren
Wanting a mechanic who really understands your Range Rover? You've come to the right place. Here at Stubbs Auto we know everything there is to know about what makes this vehicle tick. To get you back on the road sooner, call Stubbs Auto today.
Emergency Breakdown Service Narre Warren
We offer an emergency breakdown service. Breaking down on the side of the road can be stressful. That's why you need a mechanic you can trust. We can pick up the broken-down vehicle and two to the repair shop – we'll have you back on the road again in not time. Call us today!
We offer an emergency breakdown service Pakenham, Cockatoo, Bunyip, Gembrook, Beaconsfield, Berwick, Garfield, Koo Wee Rup, Narre Warren, and Officer.
Tyre Service Narre Warren
Tyres looking a little bald? If the tread has worn away on your tires, it might be time for a replacement. This is important, as it the tires are a key safety feature of your car. Call Stubbs Auto today for the best tires. We'll get you back on the road sooner!
Mechanic Narre Warren
Make sure your car gets focused and professional care and consideration thanks to the experts at Stubbs' Auto! Possessing decades of industry training and experience our team of mechanics help restore Narre Warren vehicles back to a working condition. To improve the health of your vehicle and extend it's life call us on 03 5941 4077.
Some of The Areas We Serve