Clutch Repair Gembrook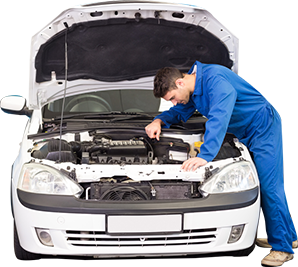 Have you noticed your clutch not activating even when the pedal is completely pressed to the floor of your car? Do you have difficulty changing gears? As a part of our all-encompassing service, the team at Stubbs' Auto can conduct detailed and personalised clutch repair throughout Gembrook and beyond. To prevent extensive and expensive damage to your gearbox and clutch motorists are encouraged to call our skilled team on 03 5941 4077 at the first sign of malfunction.
Emergency Breakdown Service Gembrook
An emergency breakdown is a real nuisance for drivers, especially if you are uninsured, or your insurance doesn't cover roadside assist. You often might not be aware your automotive insurance doesn't cover roadside assist, as this is fine print that your insurer will avoid telling you. Don't worry though, you don't have to fork out for an expensive towing service with Stubbs' Auto's emergency breakdown service for Gembrook.
With our emergency breakdown service Gembrook have a auto mechanic who can toe your vehicle direct to the shop, where we will promptly service and repair the vehicle – no matter when disaster strikes!
Tyre Service Gembrook
Are you concerned it might be time for a tyre service but not sure when your tyres need changing? You can check for a few signs. The tyres on your vehicle should have visible grooves and tread tracks. If this has worn away, then it is time to bring your vehicle in for a tyre service. For tyre service Gembrook motorists should know that Stubbs' Auto are not far away.
Don't dread the expense of changing over your tyres, or tyre service for Gembrook is very affordable. We also have an excellent range of the best brands. For your next tyre service near Gembrook, call Stubbs' Auto today.
Mechanic Gembrook
Make sure your car is left with the best mechanics servicing Gembrook and beyond by trusting the experts at Stubbs' Auto. To find out more about our superior and personalised automotive improvement solutions and services call our workshop today on 03 5941 4077.
Some of The Areas We Serve