Car Service Koo Wee Rup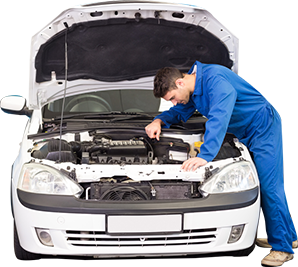 For a top-quality car service in Koo Wee Rup, you need the friendly team at Stubbs' Auto. Koo Wee Rup motorists should know that our car service is a registered log book service. This means we keep meticulous records that won't void your new car warranty, regardless the make and model of vehicle you drive – whether it's a BMW, Mercedes, Ford, Audi, Range Rover.
If you're looking for a car service in Koo Wee Rup, you know who to come to – Stubbs' Auto!
BMW service Koo Wee Rup
Our BMW service for Koo Wee Rup will keep your BMW in pristine condition, so you can continue to enjoy a level of performance enjoyed thanks to BMW's superior engineering.
As a part of our specially qualified BMW service for Koo Wee Rup, we offer major and minor car service, pre-purchase car inspection, roadworthy certificate, car air conditioning service, brake and clutch repair, and tyre service to Pakenham, Cockatoo, Bunyip, Gembrook, Beaconsfield, Berwick, Garfield, Koo Wee Rup, Narre Warren, and Officer.
Ford Repair Koo Wee Rup
Do you need a repair for your Ford? For Ford Repair for Koo Wee Rup, you can't go past Stubbs' Auto. Our mechanics know well what makes a Ford tick. We can anticipate common problems in all makes and models of Ford, and service or provide Ford repair near Koo Wee Rup so that you can avoid these common problems.
Regular service of your Ford is important, as it will ensure that normal wear and tear doesn't put an unnecessary strain on your car's parts. It's important also to periodically service your Ford vehicle, so that your car is safe – for example, to perform a regular service on your brakes and suspension. These are important safety features of your Ford that should not be neglected.
Tyre Service Koo Wee Rup
Have you tyres worn out? Not sure how to tell if they have? There are a few simple home inspections you can make or your tyre's rubber, to make sure that it is still safe to drive on your tyres. Tyres do wear out, depending on how much you drive and use your vehicle, so don't wait till your next service to check – check regularly!
One way to tell if your tyres need changing is to check the tread. If the tread's grooves have lost considerable detail, it might be time to book in for an inspection. Don't worry, our tyres are very affordable, so you don't have to whip out the credit card necessarily to get your car safely back on the road. For a tyres service Koo Wee Rup residents know who to come to – Stubbs' Auto.
Mechanic Koo Wee Rup
At Stubbs' Auto we strive to provide our customers with the highest-quality services for motorists across Melbourne. Thanks to our qualifications, knowledge, and expertise, our mechanics give Koo Wee Rup residents and beyond a set of mechanical services that can improve their vehicle's performance and handling. Find out more about our outstanding services by calling us on 03 5941 4077.
Some of The Areas We Serve