Mechanic Bunyip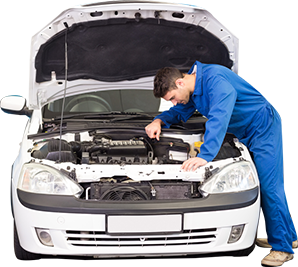 Using innovative and personalised repair methods and techniques our automotive mechanics have worked on cars in Bunyip and the surrounding suburbs. With years of hands-on knowledge and experience working on all makes and models of vehicles we have the know-how to keep motorists moving on Melbourne's roads.
MOBILE MECHANIC BUNYIP
Have you become stranded far from home? Is your car not responding to the turn of your key first thing in the morning? Thanks to our passionate emergency mobile mechanics Bunyip residents and beyond can trust Stubbs' Auto to get them where they need to go. Fully-equipped with the best tools, replacement components, and materials we can repair your mechanical issues with efficiency and effectiveness.
CLUTCH REPLACEMENT BUNYIP
At Stubbs' Auto it is our goal to improve the condition, handling, and performance of vehicles thanks to our skilled and attentive services. Offering complete clutch replacement solutions Bunyip locals can rely on us to help them change gears in safety and confidence.
ROADWORTHY TESTING BUNYIP
As roadworthy testers licensed by Vicroads the team at Stubbs' Auto are authorised to conduct in-depth and detailed testing of your vehicle's integral systems and components to ensure that it is safe to drive on Victorian roads. To discover more about our roadworthy testing services Bunyip motorists and beyond can call us on 03 5941 4077.
European Car Service & Repair Bunyip
For European Auto Repair Bunyip motorists can't go past Stubbs' Auto. Here at Stubbs' Auto, we are a fully registered log book service. We keep a record of all services booked in with our service centre, so that you can present should you need to redeem your warranty. This is an important savings measure on Euro vehicles as European car service in Bunyip and elsewhere can be more expensive than for domestic vehicles.
We provide a European car service near Bunyip that is much more affordable than a dealership service, still using all the parts and services that a dealership service would. This means that the superior performance of your European-engineered vehicle is maintained. Of course, if needing European auto repair Bunyip drivers know we will used parts from the manufacturer of the vehicle.
Tyre Service Bunyip
Has the tread on your tyres worn down? If your tyres are looking bald, having lost the pattern on your tread, it's time for a tyre service. Adequate tread on your tyres is an important safety feature in your vehicle, as when you brake suddenly, you need some friction on your tyres to ensure you can maintain control of your vehicle.
For tyre service Bunyip drivers can come to Stubbs' Auto. We have a wide range of the best brand-name tyres to replace your current tyres. We can also test your spare to ensure that it still performing at its best. For excellent tyre service near Bunyip, contact Stubbs' Auto.
We provide major car service, pre-purchase car inspection, roadworthy certificate, car air conditioning service, brake and clutch repair. We service Ford, Audi, Range Rover and many more besides. We provide a fully qualified service to Pakenham, Cockatoo, Gembrook, Beaconsfield, Berwick, Garfield, Koo Wee Rup, Narre Warren, and Officer.
Mercedes Service Bunyip
As a leading automotive specialist company, the mechanics at Stubbs' Auto can deliver thorough and compliant repair and servicing works on prestige European vehicles. This means we can complete an authentic Mercedes service for Bunyip locals and beyond. Give your car the best by calling us on 03 5941 4077.
Some of The Areas We Serve