Car Service Berwick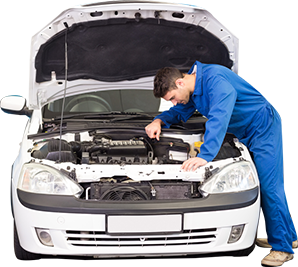 Did you know that regularly servicing your vehicle is a great way to improve its performance and ensure your vehicle runs longer on the road? That's right, a service won't just improve performance and handling in the short term, it ensures that you won't need to replace your vehicle as soon.
Don't avoid a car service just because of the expense – the fact is, you are getting the best of major and minor car service at affordable prices with Stubbs' Auto. Our friendly auto mechanics will service all makes and models of vehicle including BMW, Mercedes, Ford, Audi, and Range Rover.
European Car Service & Repair Berwick
Do you need a European car service or repair near Berwick? For the best European car service and repair in Berwick, it must be Stubbs' Auto. We have the best mechanics in the business, mechanics who really understand the sophisticated design features of European vehicles and will service them to get the most out of your vehicle.
To preserve the excellent handling of your European designed car without paying too much, call on Stubbs' Auto today. We're the reputable car service, and a registered log book service. We can perform a pre-purchase car inspection, provide you with a roadworthy certificate, we provide car air conditioning service, brake and clutch repair, whatever the brand of your vehicle.
Emergency Breakdown Service Berwick
Next time you find yourself stuck on the side of the road with a broken-down vehicle, don't tear your hair out. A broken-down car doesn't have to be a major stress – and a major expense! – with Stubbs' Auto! We are a handily located emergency breakdown service for Berwick and surrounding suburbs/p>
You don't need to pay inordinate amounts for a towing service. You can also save on the cost of roadside assist from your insurance. Call Stubbs' Auto for emergency breakdown service for Berwick and surrounds. We're located conveniently for Pakenham, Cockatoo, Bunyip, Gembrook, Beaconsfield, Berwick, Garfield, Koo Wee Rup, Narre Warren, and Officer.
Tyre Service Berwick
Been a while since you last changed your tyres? When you think of the safety features of your vehicle, you might think of brakes, seatbelts, air bags – but what about the tread on your tyres? That's right, as your tyre wear and age, the tread will wear down until the tyres become 'bald'. If the pattern of grooves on your tyres has faded, it's time for a tyre service near Berwick.
For tyre service Berwick residents needn't look further than Stubbs' Auto. We have a great range of tyres to improve steering on the road – but importantly to keep you safe!
Brake & Clutch Repair Berwick
Maintain complete control over your vehicle's handling thanks to the mechanical professionals at Stubbs' Auto. Possessing the training and equipment to complete flawless and personalised brake and clutch repairs Berwick motorists can prevent calamity from occurring for a competitive price.
Mechanic Berwick
Give your vehicle the best care thanks to Stubbs' Auto. Our skilled and passionate mechanics give Berwick residents the best value for their money. Call us today on 03 5941 4077 to keep your car running without worry or flaw.
Some of The Areas We Serve