Car Service Officer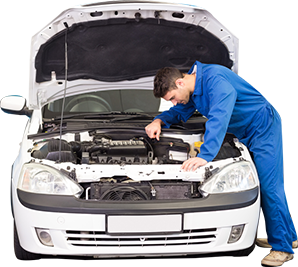 For your next car service in Officer, why not get a service that you can trust will keep your car healthier, and give it a long life? A little bit of TLC for your vehicle can make a huge difference. Not only will your car run better on the road, keeping you and your passengers safe, it will also run on the road for longer.
That's right, a car that is not taken care of, will turn to junk much sooner. Whereas a vehicle in which the Stubbs' Auto brand of quality care has been invested, will go that extra mile – or 1,000! You'll be amazed at the difference.
Audi Mechanic Officer
We provide major car service, pre-purchase car inspection, roadworthy certificate, car air conditioning service, brake and clutch repair, tyre service for your Audi vehicle.
As a registered log book service, you know we will keep records that you can present as proof of having regularly maintained your vehicle to an appropriate standard. This is important, as non-log book service will use parts and oils that may void your manufacturer's warranty.
BMW Mechanic Officer
Looking for a BMW repair in Narre Warren that will get your car back on the road sooner, performing at its best? Our BMW repair for Narre Warren will ensure you get all the excellent in drive performance for which BMW are renowned. BMW is a well-recognised brand globally because of it represents excellence in German engineering.
The BMW, they say, changes its performance to suit the driving style of its owner. Its responsive in a wide range of conditions is what makes the BMW so highly sought after the world around. For a car mechanic that specialises in BMW, you should call on Stubbs' Auto. Our BMW repair for Narre Warren will make sure that your BMW is performing at its best.
Breakdown Service Officer
We offer an emergency service for Officer. This means that if find yourself stuck on the side of the road with a busted radiator or a flat battery, you don't need to call a tow truck at considerable expense, just call up Stubbs' Auto. We can pick up your vehicle, tow it to our shop and have it working again like new in no time at all. We provide a fully qualified service to Pakenham, Cockatoo, Bunyip, Gembrook, Beaconsfield, Berwick, Garfield, Koo Wee Rup, Narre Warren, and Officer.
Ford Mechanic Officer
Need a Ford mechanic near Officer that really understands the Ford vehicle? Here at Stubbs' Auto, we're passionate about Ford cars. When you become a Ford owner, you know you're taking part in a long tradition of quality auto manufacturing, and that you've purchased a vehicle that balances functionality with excellent fuel efficiency and general affordability.
For an affordable – and friendly! – Ford mechanic for Office, look no further than Stubbs' Auto! We can perform all services on your Ford vehicle, from a brake service to an air conditioning service. Call us today to find out more!
Range Rover Service Officer
We are familiar with all makes and models and have all the diagnostic equipment to keep your Range Rover performing at its best. The range rover service for Narre Warren vehicle owners is necessitated by all the wear and tear associated with the vehicle. The range rover is made to go off road, but it needs regular service to make sure it remains strong in all conditions.
Stubbs' Auto are the reputable Pakenham car service, registered log book service. Whatever the brand of your vehicle, whether BMW, Mercedes, Ford, Audi, Range Rover.
Mercedes Service Officer
At Stubbs' Auto we know the importance of giving prestige vehicles a prestige level of care and attention. With our authentic and personalised Mercedes service Office Mercedes owners can keep their vehicle working to the highest standards of excellence, performance, and handling. To learn more about our detailed and methodical solutions and services call our workshop today on
Some of The Areas We Serve